We take great pride in our work, and our skilled and experienced technicians are dedicated to providing the highest quality service possible.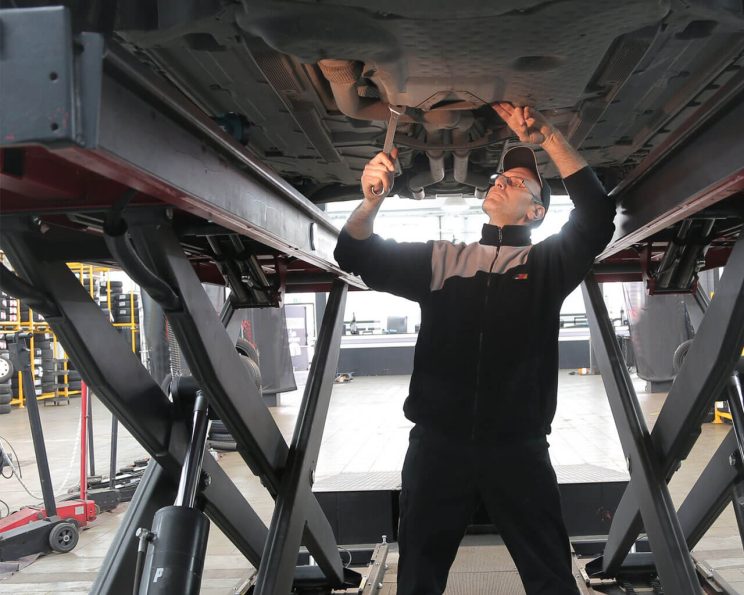 If you're looking for a car repair shop that you can rely on, look no further than us. Our dedication to quality work and exceptional customer service makes us the best choice for all your car repair needs. Whether you're dealing with a minor issue or a major problem, we're here to help you get back on the road as quickly and safely as possible.

Auto Maintenance Services​
Oil changes, Tire rotations, Brake inspections and Brake Replacement, Fluid checks and replacements, Air filter replacement, Battery Inspection and etc.

Exhaust & Muffler
Custom Exhaust Systems, DPF and EGR deletes, Exhaust Repair and Muffler Repair, Catalytic Converter Theft Prevention and Catalytic Converter Repair.

System Diagnosis & Repair​​
System diagnosis and repair is a crucial service that helps identify and resolve problems with a vehicle's various systems and components. Our skilled technicians use specialized tools and equipment to diagnose issues and perform repairs to keep the vehicle running smoothly and safely.

Air Conditioning Services​​
Our skilled technicians can inspect, diagnose, and repair issues with a vehicle's A/C system, including leaks, compressor failure, and refrigerant recharge, to ensure that it is working at its best.

Tires & Wheel Balancing​​
Tire and wheel balancing extends tire life and improve driving comfort. Our skilled technicians uses specialized equipment to identify and correct any imbalances, helping to ensure a smooth and stable ride.
Skilled Technicians: Our technicians have the training and experience needed to handle a wide range of repairs and services, from routine maintenance to complex diagnostic work.

State-of-the-Art Equipment: We use the latest diagnostic tools and equipment to accurately identify and diagnose issues with your vehicle.

Customer Service: We are committed to providing exceptional customer service, and we strive to make the repair process as easy and convenient as possible.

Transparency: We are upfront and transparent about the work we do and the costs involved, so you can make informed decisions about your vehicle.

Quality Parts: We use high-quality, OEM (original equipment manufacturer) parts for all repairs and services to ensure that your vehicle is running at its best.
Our customers appreciate the high level of expertise, honesty, and customer service that we provide. We take pride in delivering top-quality auto repair services and building long-term relationships with our customers.
I did all my work on Ram 1500 from ACTION AUTO & CUSTOM EXHAUST. I am really really glad when I first bought my truck, I decided to bring it to Action auto & custom exhaust and that was 2017 and now it is 2022 and I am still here getting my work done on my truck. All the stuff is super nice and they truly try to save you money. I try to bring more of my friends here if they needed their vehicle works done. So I would totally recommend to everyone who need their vehicle work done to come and try out Action Auto & Custom Exhaust. I will upload picture of my truck and all the work on my truck is done by these guys. Sincere Thank you to Action auto and custom exhaust and keep up the good work. 👍
Today I got my mufflers deleted, and installed aftermarket exhaust tips. The employee/owner was very kind and helpful. Good prices too! Also they had a nice selection of exhaust tips in stock that fit my car, which saved me a trip and hassle. Great one-stop shop! The attention to detail is superb. The welds were great, no exhaust leaks, and they even called me to confirm how I wanted my tips installed (orientation, extrusion etc). One thing I particularly appreciate is they managed to perfectly center the exhaust tips in the fascia's exhaust-hole. I can not imagine how difficult it must be to measure, cut and install the metal piping while having things turn out so centred and so perfect. Will definitely come back for when I need another exhaust modification!